6 Free Hair Masks You Can Try At Home To Get Longer & Thicker Hair!
---
6 Hair Masks You Can Try At Home To Get Longer & Thicker Hair!
---

Having long and healthy hair is probably one of the simplest things to do with a minor change in your diet and hair care routine.
If you have long, thick, and healthy hair, you can attempt almost any hairstyle, which is why investing some work into your hair care regimen and sticking to it is absolutely worth it!
There are several DIY hair masks available to help your hair grow longer and healthier. However, out of all of these, the 6 we've listed below are the most beneficial in terms of thickening hair.
---
1.Egg & Honey
Eggs are high in B-complex vitamins, proteins, and minerals, making them excellent for hair health. All of these nutrients assist to prevent hair loss by strengthening the hair roots. Furthermore, egg stimulates new hair development and adds volume to hair.
To make this mask, crack an egg into a dish and add a spoonful of honey. To make a smooth paste, combine all of the ingredients in a mixing bowl. Allow it to sit on your scalp and hair for 15 minutes. To get rid of the eggy scent, rinse well and then wash your hair with shampoo and a fragrant conditioner. The natural lipids included in eggs offer much-needed nutrition to hair follicles, making this egg mask one of the finest hair growth treatments.
Also Read, How to grow thicker eyebrows? Naturally!
---
2.Onion Juice
The onion is well-known as a home treatment for thick hair.
It also encourages hair development because when applied to the scalp, it is said to improve blood circulation.
You'll need the following ingredients to make this DIY hair mask:
1. Onion extract
2. Two teaspoons coconut oil
3. 12 teaspoon lemon essence
4. 1 teaspoon of honey
Combine these components in the specified amounts and apply them to your strands and roots. Allow it to sit for 30 minutes before rinsing with a gentle shampoo. When used three times a month, this mask will instantly give you longer and thicker hair.
Must Read, How To Get Shiny Hair Naturally? 6 Simple Steps To Shiny Hair!
---
3.Aloe Vera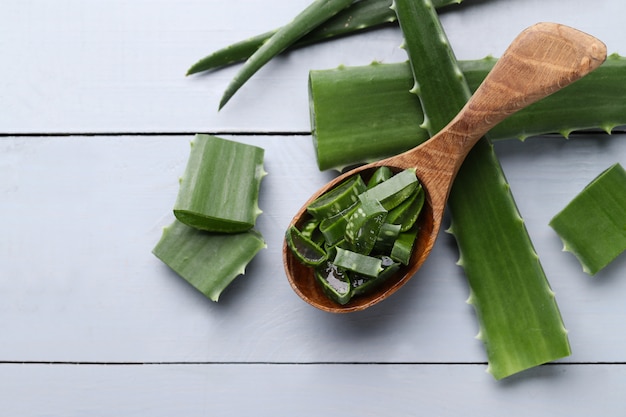 Aloe Vera promotes hair development and gives your hair the shine you've been yearning for! It contains proteolytic enzymes that promote hair growth.
Boil some olive oil, then combine it with some raw aloe vera or aloe vera gel and apply the resulting combination. Allow it to sit for 15 minutes before rinsing with cold water.
So give these a try and prepare to unleash your inner Rapunzel! These DIY hair masks will have your hair longer and thicker in no time.
---
4.Apple Cider Vinegar
Apple cider vinegar is commonly used for skin care and weight reduction, but did you know it may also help you grow longer healthier hair? Apple cider vinegar's acidic qualities kill germs and exfoliate your scalp, encouraging hair development and healthier tresses. To make this hair mask, combine apple cider vinegar and water in a mixture. Use this as a last rinse after washing your hair with shampoo. Apple cider vinegar cleanses the scalp and promotes hair growth while keeping the pH balanced. 
---
5.Cocunut & Banana
Due to the presence of antioxidants in coconut, it has long been a savior for hair. It not only nourishes the scalp and hair, but also promotes hair development. Bananas, which are high in potassium, assist to reduce hair breakage and promote hair development. To make this hair mask, combine coconut oil and a ripe banana. To this mixture, add a small amount of coconut milk. Apply the mixture to the hair and scalp and leave it on for a few minutes before rinsing. This hair mask is an excellent anti-hair-fall treatment.
---
6.Gram Flour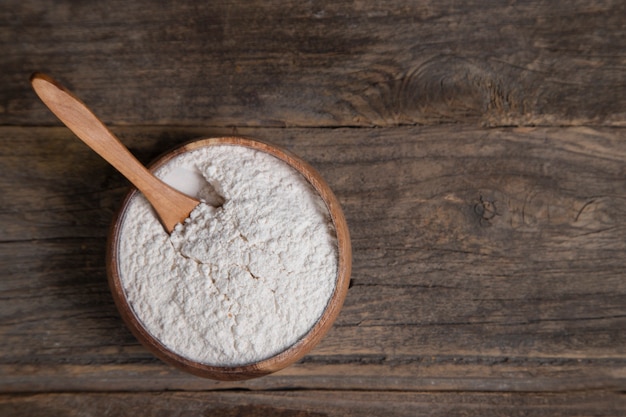 To make a paste, combine 100gm gram flour and 12 cups water. Apply it to your roots and strands and let it on for 30 minutes, or until it dries. When the mask has dried, carefully rinse it off with cold water to avoid hair loss. Gram flour is a chemical-free product that is great for nourishing your hair and helping to prevent hair loss. It's also an excellent hair cleanser!